Perched on the doorway of the mesmerizing Great Smoky Mountains National Park, Gatlinburg is a quaint little town that never fails to captivate visitors with its diverse outdoor pursuits, drool-worthy cuisine, and the rich Appalachian heritage that infuses every nook and cranny.
As you stroll around this unique locale, every twist and turn unravels a fresh surprise, and every stride propels you into the bosom of the region's magnetic allure. In this feature, we've carefully curated an appealing assortment of activities to incorporate into your Gatlinburg travel plans.
Our intent is not just to suggest a mere visit but to stimulate an enchanting journey bursting with memories that will forever be imprinted on your heart. Our suggestions will empower you to experience the true essence of Gatlinburg, a town that, once visited, promises to occupy a precious space in your heart forever.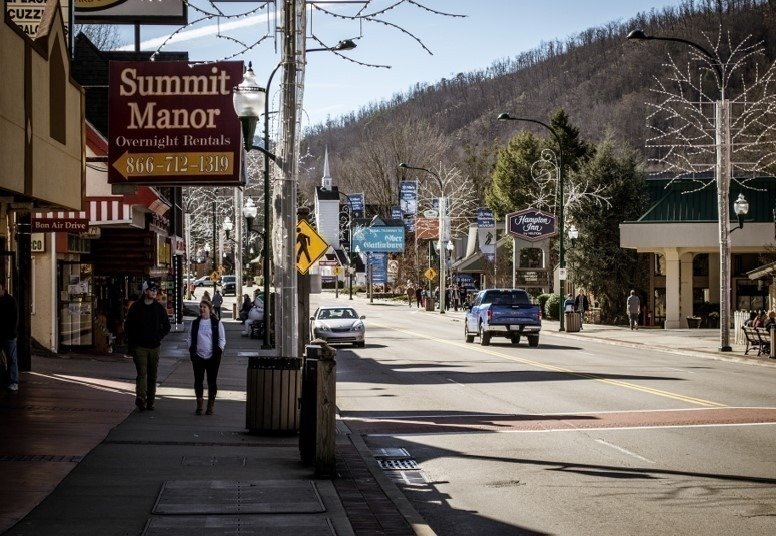 Enjoy a Comfortable Stay at a Gatlinburg Cabin
Gatlinburg, the sparkling gem of Tennessee, is revered for its unique cabin stays that elevate any vacation to an unforgettable experience. Dotted around the city and nestled in the lush greenery of the surrounding Smoky Mountains, these cabins exude a distinctive rustic charm.
They embody a harmonious blend of simplicity and luxury, a comforting retreat after a day of thrilling exploits.
To find your humble abode near the Great Smokie Mountains, check out the incredible selection of Gatlinburg cabin rentals available to elevate your vacation experience. These cabins, equipped with modern amenities, offer the snug coziness of a home away from home.
Plus, their strategic location places the city's attractions conveniently close. The delightful allure of these cabins is a testament to Gatlinburg's exceptional accommodation choices.
Bask in the Majesty of the Great Smoky Mountains National Park
A journey to Gatlinburg opens the door to a trove of natural splendor: the Great Smoky Mountains National Park. As America's most frequented national park, it extends a welcoming invitation to both the audacious explorer and the casual stroller.
Crisscrossing this natural sanctuary, over 800 miles of hiking trails traverse enchanting terrains, from peaceful paths nestled in verdant woods to exhilarating ascents with panoramic views. Each trail unfolds an ecosystem rich with diverse wildlife, offering visitors a chance to spot black bears, deer, or over 200 species of birds.
The mountains unfurl into a panorama of undulating hills, where sunrises and sunsets cast an ethereal glow on the Smokies' signature blue haze. Each moment spent here in the embrace of nature adds a striking brushstroke to your memorable Gatlinburg canvas.
Dine at Local Gatlinburg Restaurants
Embarking on a culinary journey through Gatlinburg's various eateries is akin to exploring the city's vibrant soul. It's where food enthusiasts discover an eclectic range of restaurants that serve an intriguing fusion of local Southern delicacies and international cuisines.
One can't possibly visit Gatlinburg without indulging in its famous pancakes. Fluffy, sweet, and served with a smile, they are a hearty start to a day of Smoky Mountain exploration. Tennessee's signature barbecue is equally irresistible, smoked to perfection; the meat is fall-off-the-bone tender with a delightful tangy sweetness.
While upscale dining venues serve gourmet meals, street vendors offer quick bites full of local flavor. Cafes and dessert parlors, with their mouthwatering treats, round out Gatlinburg's dining scene.
Explore the Gatlinburg Arts and Crafts Community
Stepping into the Gatlinburg Arts and Crafts Community is like stepping into a living, breathing art gallery. Sprawled across an eight-mile loop, it is a testament to the region's rich artistic heritage. As you wander through the labyrinthine trails, you encounter various studios and galleries, each echoing the rhythmic pulse of creativity.
Here, the country's largest ensemble of independent artisans molds their dreams into tangible forms. Their hands move with a dancer's grace, weaving stories into clay, wood, metal, fabric, and canvas. Each stroke, each cut, and each bend reflects a harmony of inspiration and technique. What emerges are artworks and pieces of their souls waiting to be adopted into new homes.
And when you leave, you don't just carry with you a beautiful, handcrafted memento. You take home a slice of Gatlinburg's vibrant art scene, a timeless keepsake linking you forever to the heart of the Great Smoky Mountains.
Soak Up the Fun at Ripley's Aquarium of the Smokies
Ripley's Aquarium of the Smokies holds the honor of being one of America's top aquariums. This captivating destination, situated in the heart of Gatlinburg, is an oceanic wonderland that offers an immersive aquatic experience for visitors of all ages.
You can get up close and personal with marine life, from stingrays that skim beneath your fingertips to vibrant tropical fish that dart through their captivating environments.
The shark tunnel, a crowd favorite, invites you to step into an exciting world. Watch in awe as these majestic creatures glide over your head, offering a unique perspective on an often misunderstood species.
The aquarium's commitment to education and conservation ensures that each exhibit entertains and informs, adding depth to your visit. A trip to Ripley's Aquarium promises a day filled with excitement, discovery, and unforgettable moments.
Discover the Thrills of Gatlinburg's SkyLift Park
Experience the thrill that Gatlinburg's SkyLift Park offers, where excitement meets stunning natural beauty. Right at the heart of this adventure-filled park lies the SkyBridge, North America's longest pedestrian suspension bridge.
Walking on this engineering marvel is an experience you can't miss. As you cross the bridge, it's not just the sheer expanse underneath that will take your breath away but the magnificent, unparalleled vistas of the Smokies.
The SkyBridge experience, merging exhilaration and the serenity of nature, embodies the spirit of Gatlinburg. So step onto the SkyBridge and let Gatlinburg's SkyLift Park leave an indelible mark on your adventure-laden memory bank.
Conclusion
As our exploration of Gatlinburg comes to a close, we hope you are excited to embark on your own unforgettable journey. With its multifaceted experiences, the amazing resort town offers the opportunity to create a personalized tapestry of memories that transcend ordinary travel.
Embrace the tranquility of the Smoky Mountains in lovely cabins, dive into the culinary delights, immerse in local arts, and thrill your senses with unique attractions. Gatlinburg is not just a destination; it's an experience, a blend of adventure, discovery, and serene beauty.
Let this Appalachian gem fill your soul, fuel your wanderlust, and touch your heart. As you return home, you'll bring with you a piece of Gatlinburg, a cherished memory that will forever whisper the enchanting tales of the Smokies.