Don't forget about the accessories if you're planning a trip soon. Headbands, necklaces, and diamond stud earrings are great ways to add a little personality to your look and make sure you stand out from the rest. Not to mention, these accessories can be used in various ways – as part of an outfit, as a way to show your personality, or even as a way to show your patriotism!
So if you're looking for something special to put in your suitcase, check out this list of stylish and elegant accessories to wear on a trip.
Top 5 Elegant and Stylish Accessories to Pack for a Trip
When packing for your upcoming trip, don't forget to pack some of the most stylish and elegant accessories! Here are the top five accessories to pack that will complete your look on your next trip.
1. Lightweight Diamond Stud Earrings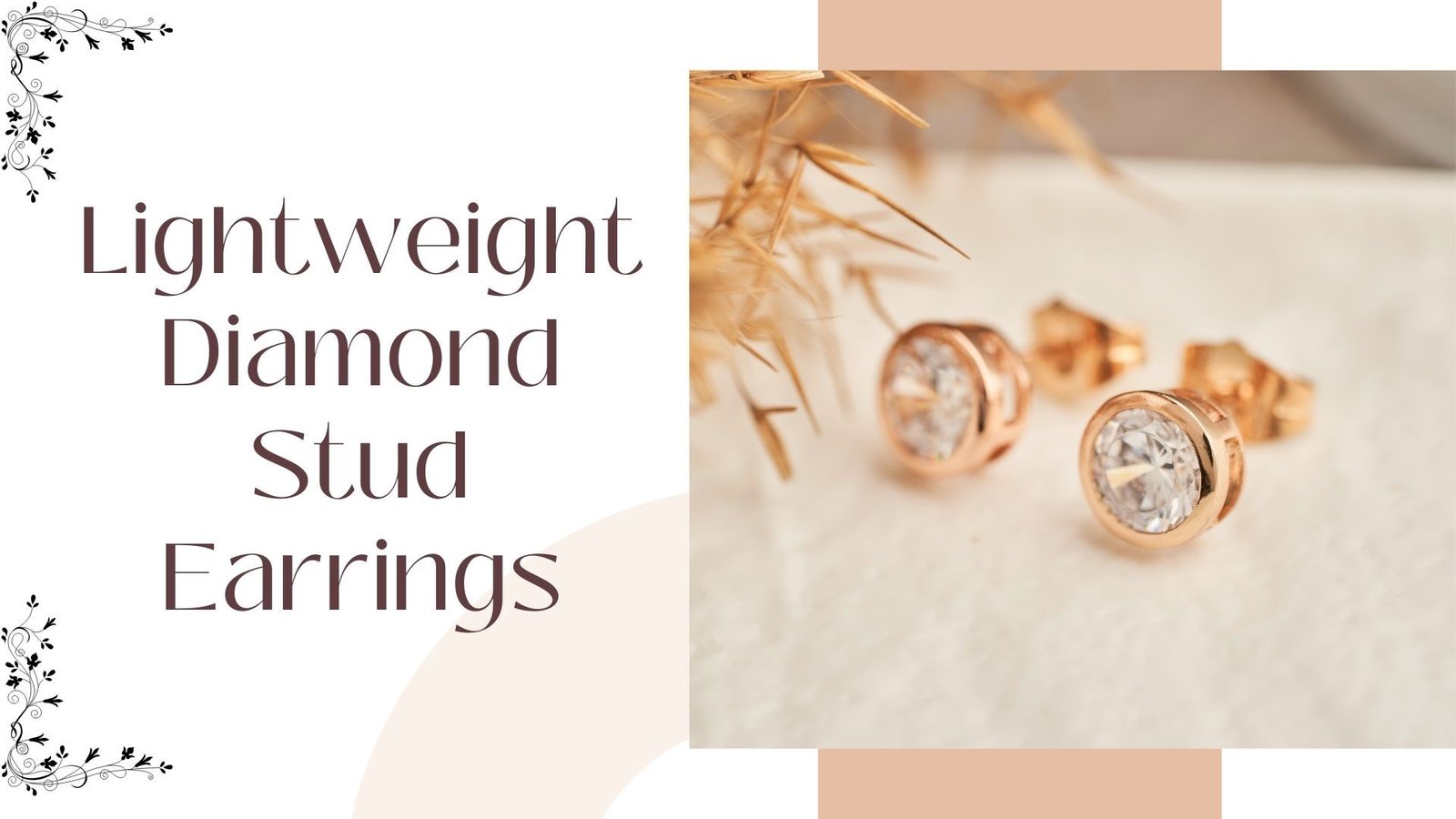 Diamond earrings are one of the most popular accessories to wear on a trip. They add a touch of luxury and sophistication to any outfit and are also very easy to take care of.
That's why, one can never go wrong with stud earring sets in their suitcases. And what's good about diamond stud earrings is that they go well with whatever occasion you have. So, whether you're just strolling on the beach, visiting tourist destinations, or going on a 5-course meal in an expensive restaurant. 
What's more, a pair of stud earrings is very versatile. You can pair it with just about any jewelry you have. It goes well with your diamond pendant, your solitaire ring, or your tennis bracelet.
Needless to say, they add a touch of luxury and class and can help you stand out from the crowd.
2. Carry a Hat
Carry a hat when you travel to ensure that you stay warm and stylish at the same time.
A good hat will help keep your head warm and shield it from the glaring sun. Also, it adds a touch of style to your outfit. This is especially important if you're planning on spending a lot of time outdoors – wearing a hat can make all the difference in getting through a cold or rainy day. Hats are an excellent way to customize your look and stand out.
There are plenty of stylish and elegant hats to choose from, so find one that fits your personality and style profile. You can also try different styles during different seasons to see what works best.
Remember, not all hats have to be formal or constricting. There are also beanies, sun hats, and even fedoras available today. So experiment with different looks – you may be surprised at how much fun you will have!
3. Contrasting Purse and Shoes
When planning a trip, you must consider what accessories you will need to complete your look. A contrasting purse and shoes are one accessory that can set your outfit apart. Choosing a purse and shoes of different colors or styles will create a unique look that stands out from the rest.
Purses are a great way to add color and personality to your outfit. They can be small enough to fit in your handbag or backpack but big enough to store all your essentials. When shopping for purses, choose one with plenty of compartments to organize everything neatly.
Shoes are another essential accessory for any trip. They should be stylish and comfortable so you can walk long distances without feeling pain or discomfort. Try choosing shoes with interesting designs or patterns to stand out. And don't forget to pack some socks – even if you're always staying in hotels!
4. Wear UV Ray Protective Sunglasses
UV Rays are the main source of harmful sunlight in the world, and they can cause serious damage to your eyes if you're not careful.
Wearing sunglasses is one of the most suitable ways to shield your eyes from UV rays. Not only will they protect your eyes from direct exposure to the sun, but they'll also block out harmful light rays that have a longer wavelength. This means that you'll be able to see better in almost any environment, no matter how bright it is. 
In addition, sunglasses also shield your eyes from dust and small debris. If you're planning on a trip that involves a lot of outdoor activities then a pair of sunglasses is a must-have.
UV ray protective sunglasses are perfect for trips because they offer protection and style. They're versatile enough to be worn anywhere and look great on both men and women. Furthermore, they come in various colors and designs, so you can find one that suits your personal style perfectly.
5. Sunscreen
If you're planning a trip this year, you need to consider that the sun is still out there and will be shining on you mercilessly. To protect your skin from the harmful effects of the sun, you'll want to invest in products that will protect your skin from the harmful rays of the sun.
One of the best products for protecting your skin is sunscreen. This cream contains a blend of vitamins A, C, and E, Licorice extract, and Chinese Rhubarb. It's also SPF 30, so it will help protect your skin from the damaging effects of the sun while keeping it looking beautiful and glowing at the same time.
Since some sunscreen is a natural product, it's easy to apply and doesn't leave any bad smells or tastes behind. Plus, it's affordable compared to other similar products on the market. So if you're looking for a way to keep your skin protected while traveling this year, don't forget to pack a bottle of sunscreen on your bag.
Key Takeaways
Accessories could make or break your outfit. Hence, keeping a good collection of them in your wardrobe is always important.
Keep scrolling down to see our suggestions for the accessories that make you a stylish woman. We have listed many options here, but there is no wrong choice. From wrist scrolls and clutches to bags and shoe options, we have got everything! 
This article gives you access to stunning accessories that are ideal for upcoming travel and everyday events. But the most important thing is, whatever you pack should reflect your personality and style. Have fun!