David Allan Coe (born September 6, 1939, in Akron, Ohio) is an American singer, songwriter, and musician,  known for his contributions to the country music genre. He has an estimated net worth of $2 Million. He is known for his rugged and outlaw image both in his music and his personal life.
David's Music Career:
David had a troubled upbringing. When he was in prison, he started developing his musical talents by learning guitar and by songwriting. In the 1960s when Coe got released from prison he moved to Nashville to pursue his career in music. He struggled a lot initially, working odd jobs and performing in small venues.
Coe gained recognition as a songwriter before achieving fame as a singer. He wrote songs ("Would You Lay with Me [In a Field of Stone]") and ("Would You Lay with Me [In a Field of Stone]") for artists like Tanya Tucker and Johnny Cash. These writings built his reputation within the Nashville songwriting scene. In 1970, Coe released his debut album, "Penitentiary Blues" and then he released his second album, "Requiem for a Harlequin."
David Allan Coe's breakthrough came with his 1975 album "Once Upon a Rhyme," which included the hit song "You Never Even Called Me by My Name." The song, often humorously referred to as "the perfect country song," showed Coe's storytelling abilities and his willingness to address country music clichés. Throughout his career, Coe was known for addressing controversial and unconventional subjects in his music. He released albums like "Nothing Sacred" and "Underground Album," which further got criticized too. 
David Allen's Hits: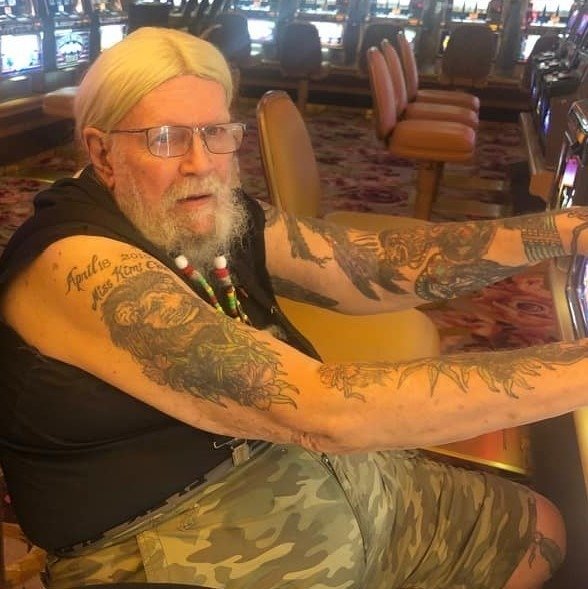 Coe continued to release albums and eventually got successful in his music career. Despite facing controversies and criticism, David Allan Coe always maintained his position among his fans and they never stopped loving him. He left a lasting impact on the country music genre. His songs often explored the lives of working-class people, outsiders, and those living on the fringes of society. His authentic and unfiltered approach to music inspired generations of country and rock artists. David Allan Coe has released many hit songs throughout his career, many of which have become classics in the country music genre. Some of his hits are listed as follows:
"You Never Even Called Me by My Name"

"Take This Job and Shove It"

"Longhaired Redneck"

"The Ride"

"Mona Lisa Lost Her Smile"

"If That Ain't Country"

"She Used to Love Me a Lot"

"Willie, Waylon and Me"

"The Old Grey Goose Is Dead"

"Divers Do It Deeper"

"Would You Lay with Me (In a Field of Stone)"

"Jack Daniel's, If You Please"

"Tennessee Whiskey"

"Ride 'Em Cowboy"

"Just to Prove My Love for You"

"Don't Cry Darlin'"

"The Perfect Country and Western Song"

"Willie Waylon And Me"

"A Sad Country Song"

"I Gave Up (On Trying to Get over You)"
Age and Appearance:
At the time Coe is about 83 years old and still inspiring his audience. If we talk about his appearance it's worth noting that he's described as having a rugged and distinctive appearance, which contributed to his outlaw country image. Also check who is divine compere? What happened that night on which Elaine park disappeared.
Relationships:
If we talk about his marital relationships Coe has been married several times, and his marriages have often been a subject of discussion and controversy. Coe has multiple children from different relationships. He has always been open about his family life in his music, often drawing on his experiences for his songwriting. Haleigh Cox Biography, Height, Age, Weight, Boyfriend/Family.
Coe's Net Worth:
Coe is a music artist and all of his wealth is earned by the same profession. He had worked hard throughout his life and earned all his fame with his efforts. He has many hits in the music industry, he released albums, wrote songs, and gave live performances. He'd surely earned much but he has also faced legal issues and personal challenges that might impact his financial situation. His net worth could have varied over time based on these factors. Currently, the famous singer and songwriter has an estimated net worth of Two Million Dollars.