Sleep is very essential for the human body. The older we get, the more of this we start to realize how important sleep is. The bedroom is one of the most crucial spaces in the home. This is the space where we get to rest our minds and body and rejuvenate after a long day at work. Because of that, it makes sense to focus on furnishing and decorating the space right. There are several things you cannot compromise on if you want to get the best out of your sleeping time.
Here are 5 things you need in your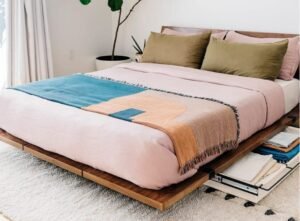 The bedframe is the foundation for your mattress. The bed frame plays just as important of a role as the mattress when it comes to a good night's sleep.
Without a good framework, you won't get the quality sleep you need. Sleep can be disrupted easily by creaking, squeaking, and sliding among other distractions. Poor frameworks cause the sliding and shifting of pillows and sheets.
A good, perfectly sized bed frame should hold your mattress in place and give you the much-needed quality sleep. It needs to be strong to support the weight of the mattress, especially modern ones made with heavy materials. Weak frames lead to sagging mattresses and this leads to faster aging of your mattress. Read more about the Role of furniture in home décor.
Never underestimate the importance of having good bed linen. Linen is highly overlooked as a contribution to quality sleep. Good linen is vital in providing you with warmth, comfort, and insulation. Nothing is better than slipping into fresh, crispy satin, silk, cotton or bamboo sheets after a long day.
Your choice of fabric for the quality sheets depends on a number of reasons. You need to consider the weather in your location before you purchase any sheets. Synthetic fabrics are great for cooler areas because they trap more heat while natural fabrics do well in warmer areas as they are more breathable. If you live in areas with extremely different seasons, you can buy different sheets to match the seasons to maintain comfort.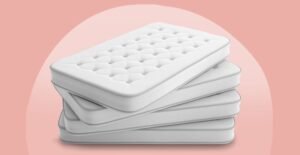 As an adult, getting a quality mattress should be one of your top priorities. As expected, a quality mattress will guarantee you good sleep, but it does much more than that. A good mattress benefits both your mind and body. It can decrease our anxiety and stress levels, improving our overall quality of life. A good sleeping surface is supposed to protect your back and maintain your posture while you sleep. Your mattress can be the difference between getting the best sleep or a sleepless night.
If you have been using the same old mattress forever, it is time to consider changing it for a new one. It could be the reason why you always feel tired when you are asleep. The best 2022 Beautyrest reviews can help you find a suitable mattress for your sleeping needs.
A bedside table/ nightstand
The main purpose of a bedside table is to hold necessary items and keep them accessible for you during the night. Walking over to the kitchen in the middle of the night for a glass of water can be disruptive. Instead, you can place your water on the table as you prepare to get to bed. You can also place your alarm clock and phone on the table as opposed to next to the pillow when you go to bed.
Of course, you can't mention the bedside table without bringing up night lamps. If you are one to read in your bed, nightlamps can be useful. They are handy, accessible and you can switch them off before you fall asleep. They also make it easier to move around at night without having to light up the whole bedroom. You can reach items faster without getting up from the bed.
Bedside tables and lamps also improve the aesthetic of a home. They help create a balance in the décor and can help organize and declutter a room.
Just like other rooms in your home, the bedroom needs a focal point. What better way to create that than by getting a beautiful piece of art? Not only will the art make your room livelier, but it can also inspire your color pallet in the bedroom.  Art adds texture to your space and also breaks up a blank wall.