We often find ourselves speechless after a significant loss. When a friend or family member passes away, you want to do something to convey your sympathies and show that you are mourning with them. It can be difficult to know what would provide consolation to a grieving friend, but reaching out is always preferable to doing nothing at all. 
Even when words fail us, actions of compassion and gifts speak louder than words. Sending presents informs the ones you love that they are loved, especially when many friends and family live far away or are unable to attend a service in person. Of course, you'll want to be considerate in your words and actions; it's crucial to carefully consider gift ideas for a mourning friend so that your gift is appreciated. 
We've gathered a range of sympathy gift options, from tangible keepsakes to gifts of service, because everyone's needs are different when mourning. Continue reading to feel prepared to contribute from your heart.
1. Flowers
Sending thoughtful sympathy flowers to a grieving friend is a kind gesture; there are many different types of sympathy flowers that you can send to a loved one. Historically, this has been a significant and symbolic aspect of sympathy flowers. It serves as a sobering reminder of reality for the mourning. 
The flowers are a representation of the life cycle; they blossom brightly and then fade away until it's time to put them to rest. Flowers' fragility serves as a reminder of life's fragility. 
You do not even need to be close to your loved one to express your sympathy because online plant and flower delivery is a great gift for loved ones that shows them you are with them in spirit. 
2. Gift Basket
A hand-picked mix of sweets and useful home products is a meaningful gift. You can pick practical products like paper goods and pantry supplies or go the other way with utterly unnecessary items like a lavish bath set or a haul of fine wine, coffee, or chocolate.  A DIY gift basket has the advantage of showing a personal touch since it is hand-picked and assembled by you. 
Fill your sympathy gift basket with these popular items:
Candles 

Candles 

Audiobook 

Novels

Bathrobe

Chocolates

Muffins 

Chocolates

Wine

Wine

Creams or pamper products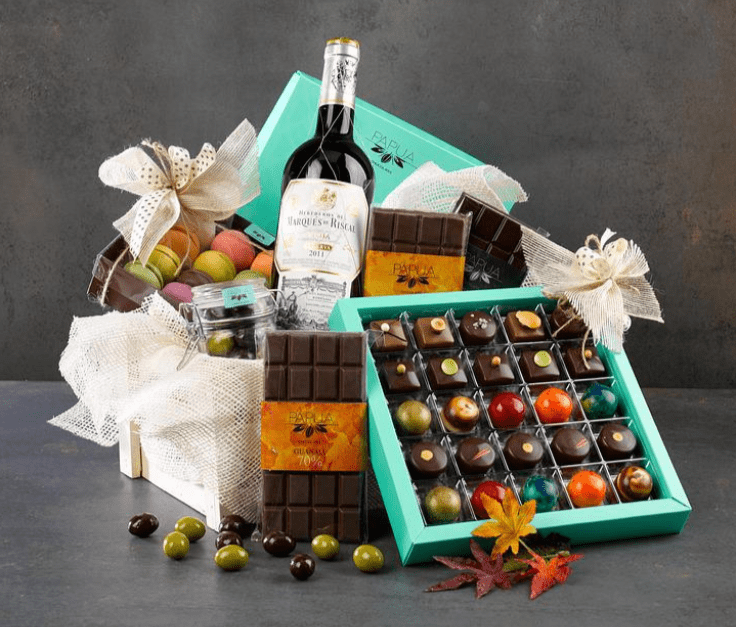 3. Personalized Memorial Gifts
You may use almost anything to construct (or have someone manufacture) a personalized memorial present. Surprisingly, individuals in sorrow nearly always enjoy hearing the deceased's name. We usually believe people don't want to be reminded of their loss; thus, this seems counterintuitive. Using the decedent's name, on the other hand, has a positive impact. You are confirming the significance of their existence rather than simply "erasing" the departed individual and the legitimacy of the mourner's grief. 
This is why a personalized present with the loved one's name engraved on it is a wonderful gift. Let's look at some examples of our favorite personalized gift ideas below. 
For various reasons, a customized bird feeder is a thoughtful present. It's extra emotional because it's personalized with your loved one's name and dates. You may include a poem, select from a choice of artwork themes or military service badges, or have the backside engraved with extra words. 
It also goes outside, so it's not some useless item that will take up room or wind up in the rubbish drawer. Finally, a bird feeder honors life. It's used to feed birds, keeping them alive and bringing them closer to your companion, so they may enjoy the therapeutic balm of nature. Birds represent optimism, vitality, and the ability to fly to new places. 
The beauty of this remembrance keychain is that it is little and discreet while still being important and always present. Your buddy may clip it to their keys and carry it with them everywhere they go, and they'll always know that a small bit of their heart is in paradise.
Nice memorial poetry, angel wing adornments, personal notes about the departed, or anything personalized can be included in handcrafted clay decorations. Handcrafted ornaments are a kind present that your friend will treasure in honor of a loved one who has passed away. 
It's the ideal present to give to a distant buddy. Imagine the effect your present will have when they get a surprise parcel on their doorstep and open it to find this beautiful personalized heart ornament within.
4. Comfort Bowl or Stone Zen Garden
A comfort rock bowl is a traditional gift with a modern twist. The bowl is packed with large, bright, and dark pebbles, each with a handwritten greeting or encouraging letter. A rock zen garden, on the other hand, is a regular zen garden with bright and dark rocks with handwritten inscriptions on them. 
"Hold close to memories," "You are loved and adored," and "Time heals all wounds" are among the sympathy notes. They are heartwarming presents for a bereaved friend that can be used as home décor and will last for years.
Show Them You Care
There are quite a few things to consider when it comes to sending sympathy gifts. We've given you a list of some of our favorite gifts in this post just to get you started. It's now your chance to choose your favorites and reach out to your buddy to let them know they're not alone. Anything you do will be a gift of love, and there is no greater gift.