Overview We can clearly see people's dependence on social media, starting from entertainment, shopping, and news updates, to connecting...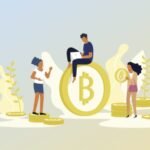 2021 was an extremely volatile year for Bitcoin. It saw extreme highs but also extreme price drops. The price...
Overview  It won't be a lie to say that many people at present think that crypto has not a...